6. White Truffles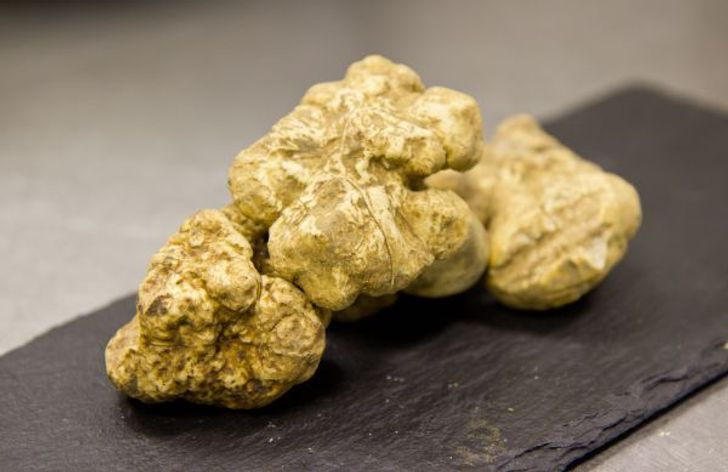 The high price of these truffles is the result of the highly specific conditions they require in order to grow, as well as the special methods of collecting and preserving them – in addition to their exquisite taste and aroma. In Europe, 1 kg of white truffles costs around €2,000 ($2,100).
5. Ayam Cemani Black Chicken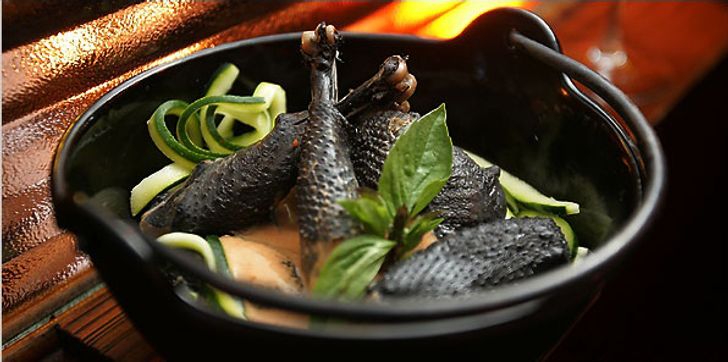 The Ayam Cemani chicken is bred in Indonesia, but it isn't exported to different countries because of fears that it could spread bird flu. This breed of poultry is so rare that one chick costs around $200 in Indonesia. And outside the country, this price can reach thousands of dollars. However, in Malaysia the Ayam Cemani is so common that its price is no higher than that of an ordinary chicken.
4. Japanese Wagyu Steaks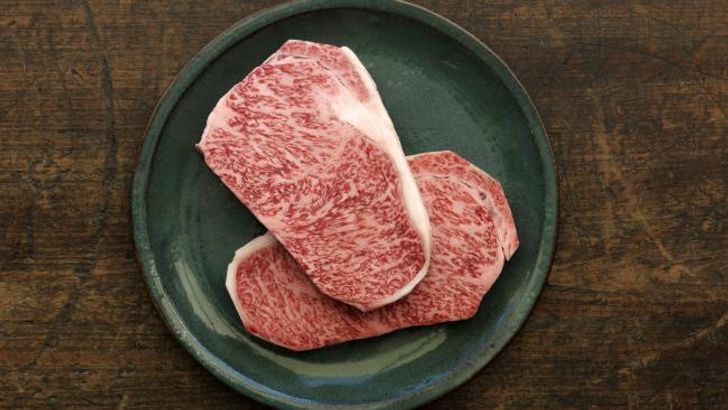 Wagyu steaks, made from Japanese beef, are one of the tastiest and most expensive delicacies in the world. The meat has an amazing aroma, the second highest possible score for marbling, and a famous buttery texture. In Japan, the purebred Wagyu bull-calves used to produce the meat are given massages, drink beer, and played classical music. The cost of 1 kg of this kind of meat can be as high as $450.
3. Dry-Cured Iberian Ham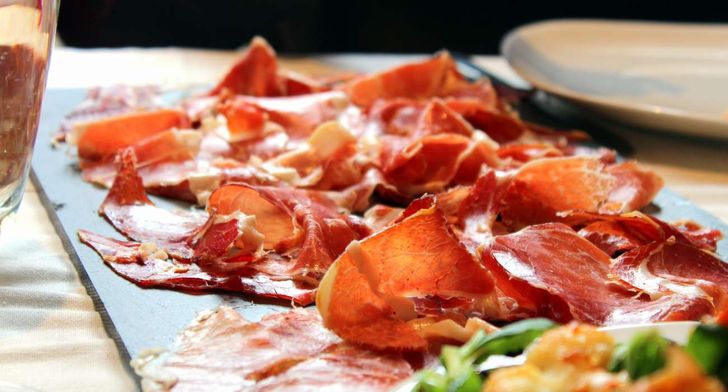 Jamón Ibérico, produced in Spain, is the most expensive kind of ham in the world. In Spain, the Iberian pig is fed exclusively on acorns, and huge areas are marked off for them to graze in. The cost of one kilogram of dry-cured jamon fluctuates around €365 ($392).
2. Moose Cheese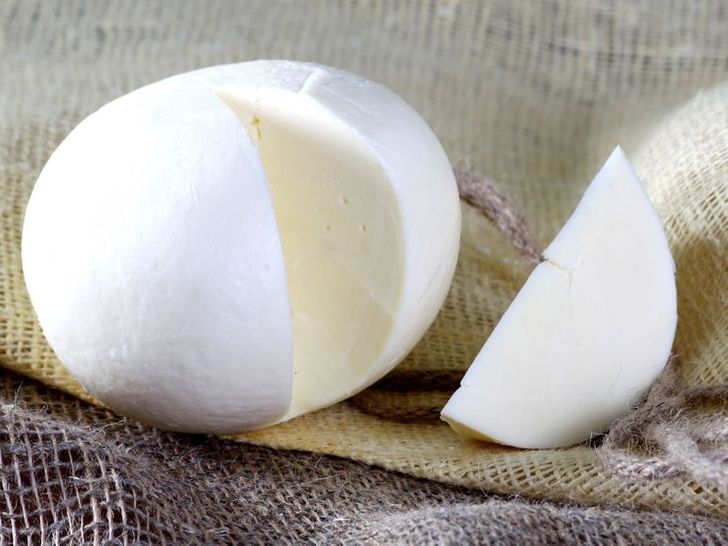 One of the most expensive cheeses in the world is moose cheese, which is produced in only one place: on the Moose House farm in Sweden. Moose milk is required to produce it. Moose cheese is white in color, and its appearance is reminiscent of feta cheese. It costs around €1,000 ($1,074) per kilogram, and it's made in very limited quantities.
1. Banana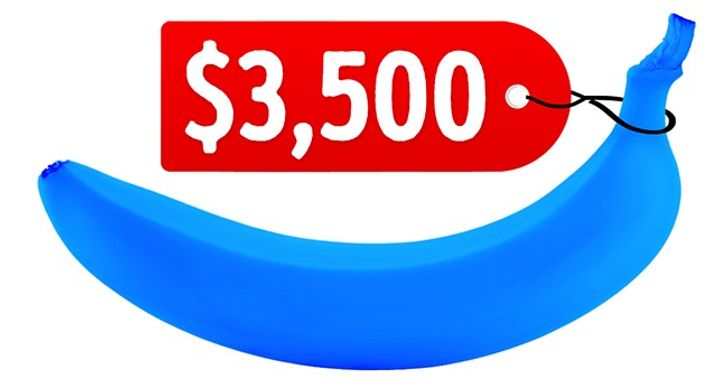 Last but definitely not least is…a banana. But not the naturally grown one you're thinking of – artist Stephan Brusche has become famous for making unique masterpieces out of this particular fruit. This is art that you really should enjoy before it rots away.
Bonus: weird-shaped fruits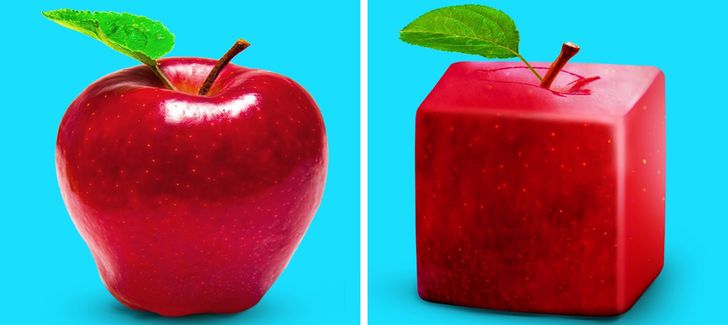 How about a square apple? Or a watermelon that looks like a heart? Fruit shapers (little plastic molds) can make fruit into any shape. As the fruit or vegetable grows, it fills out the mold and adopts the desired shape – and as a result, of course, these products are more expensive than the regular ones.