The top 7 most luxurious hotels in the world
If you want to experience five-star service and hospitality, staying in a luxury hotel is the best way to get a taste of the wealthy lifestyle. Luxury hotels have an outstanding experience for the elite, with breathtaking architecture, world-class facilities, and fine dining. Property Turkey's experts have compiled a list of the world's top 7 most luxurious hotels for the most discerning luxury travellers.
1. Mardan Palace, Turkey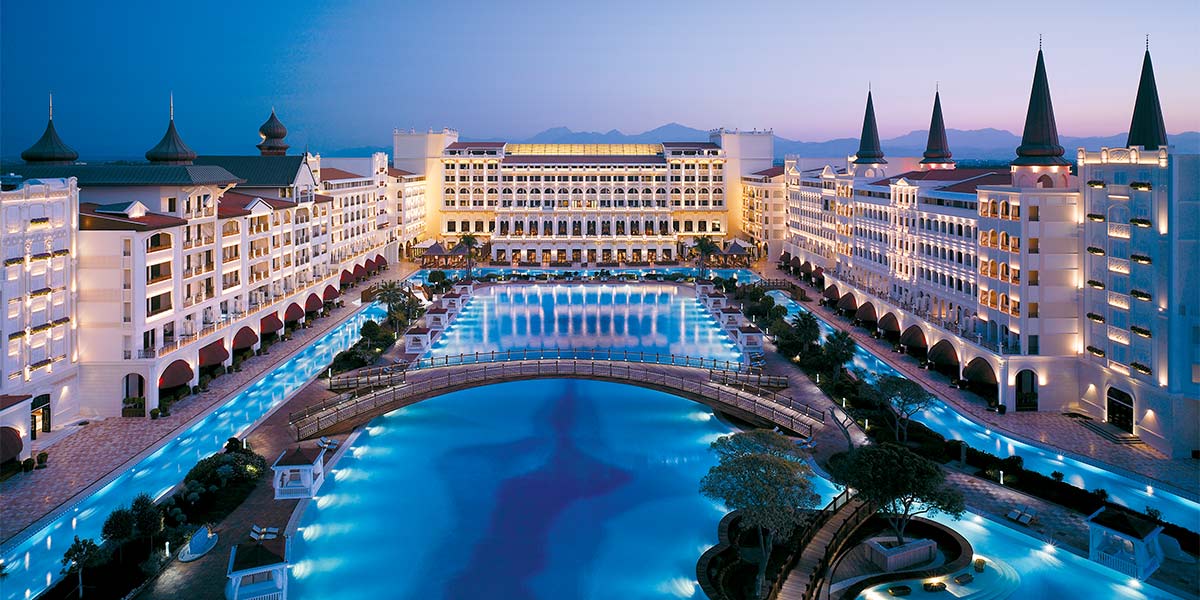 Mardan Palace is a luxurious hotel located in Lara, Antalya with a reported cost of approximately $1.4 billion. It is widely regarded as Europe's most luxurious luxury resort, with over 560 hotel rooms.
A 12,000-square-foot spa, four aquariums, five acres of pool, and a private beach for visitors with sand imported from Egypt are among the amenities. The hotel features velvet lined beds, exotic wood floors, and marble bathroom interiors, making it ideal for travellers seeking warmth and luxury.
2. Burj Al Arab, Dubai
The Burj Al Arab is the world's seventh tallest hotel, built to resemble the sail of an Arabian dhow. It has a pillow menu of nine different styles of pillows for guests to select from, 24-carat gold leaf ceilings, and full-sized Hermes appliances in every room, making it easily one of the most extravagant hotels in the world.
Since the hotel's official rating is 5-star (the highest hotel rating), it is often referred to as a seven-star hotel. This splendid destination provides world-class service, right down to chauffeured Rolls Royce transportation.
3. Atlantis Paradise, Bahamas
You've arrived in paradise. Atlantis island resort is one of the most beautiful hotels in the Caribbean, with 11 swimming pools, a spectacular amusement park, an 18-hole golf course, 21 bars, a gym, tennis courts, a spa, and even a Pilates and yoga centre. There is really everything for everyone at this fantastic resort, with a wide range of events ranging from family-friendly fun to after-dark nightlife.
4. Emirates Palace, Abu Dhabi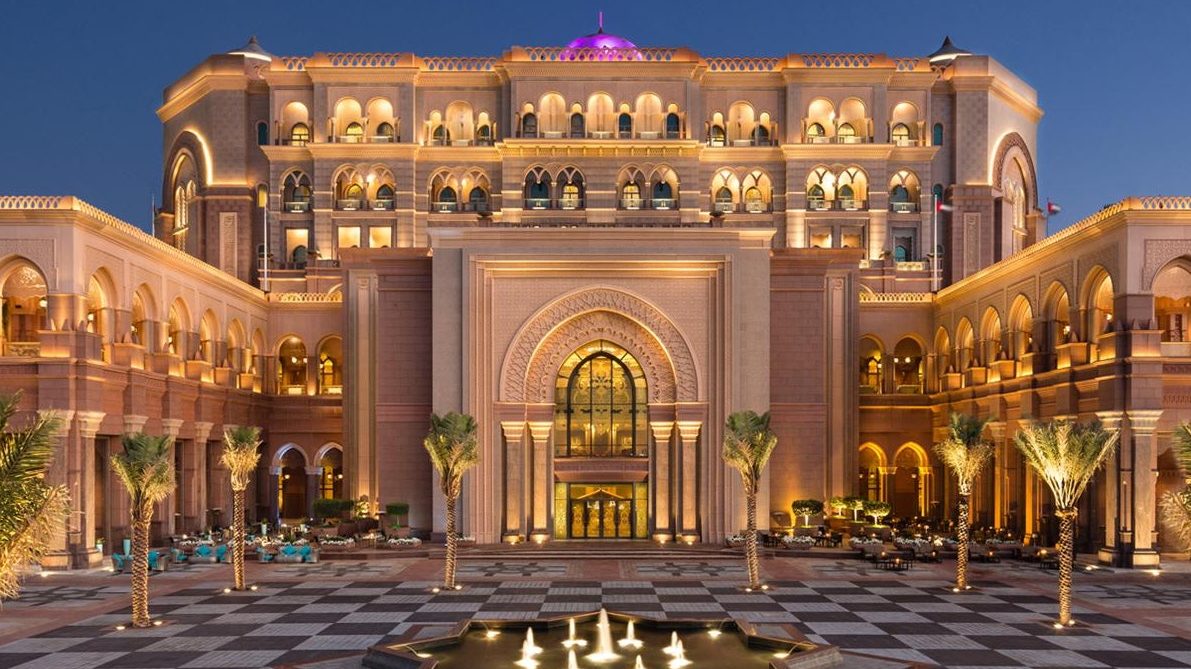 Emirates Palace is a luxurious, golden exterior property overlooking the Arabian Gulf coastline, located in the heart of Abu Dhabi. This landmark hotel invites visitors into a world of indulgence with an abundance of international cuisines, 1.3 kilometres of exclusive beach grounds, a private marina, and coral rooms with garden views. Emirates Palace is a symbol of Abu Dhabi, with its three-billion-dollar building highlighting Arabian civilization at its finest.
5. The Plaza, New York City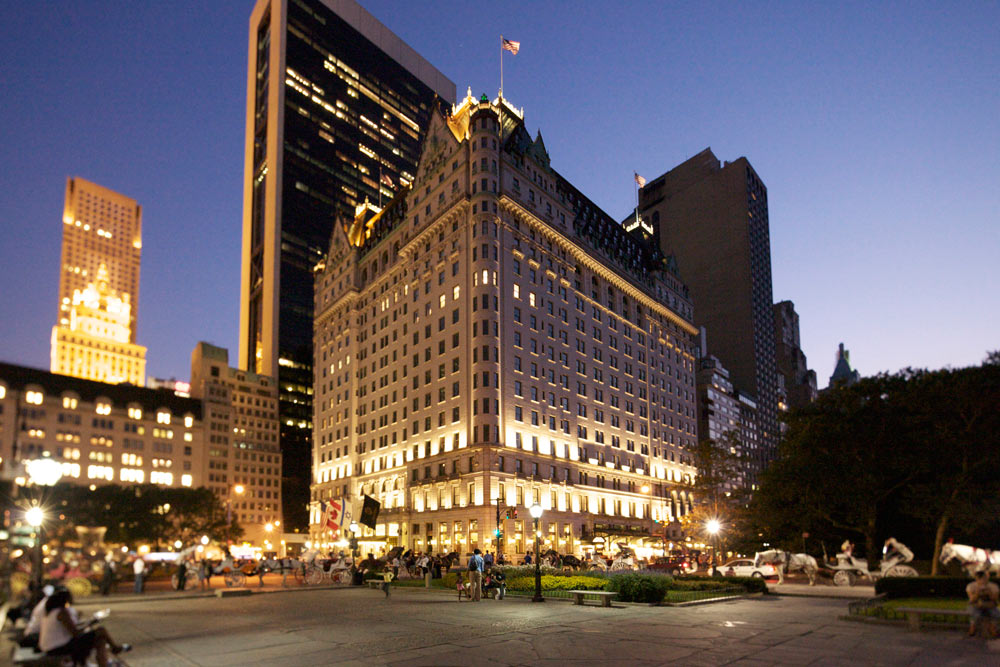 Since 1969, The Plaza in midtown Manhattan has become one of New York's most beloved landmarks. For over a century, the hotel has hosted dignitaries, Hollywood royalty, and world leaders from all over the world.
Guests will enjoy an opulent five star stay while being strategically located near New York City Center, Rockefeller Center, Radio City Music Hall, and Central Park, providing a lavish backdrop for popular blockbusters.
6. Westin Excelsior, Rome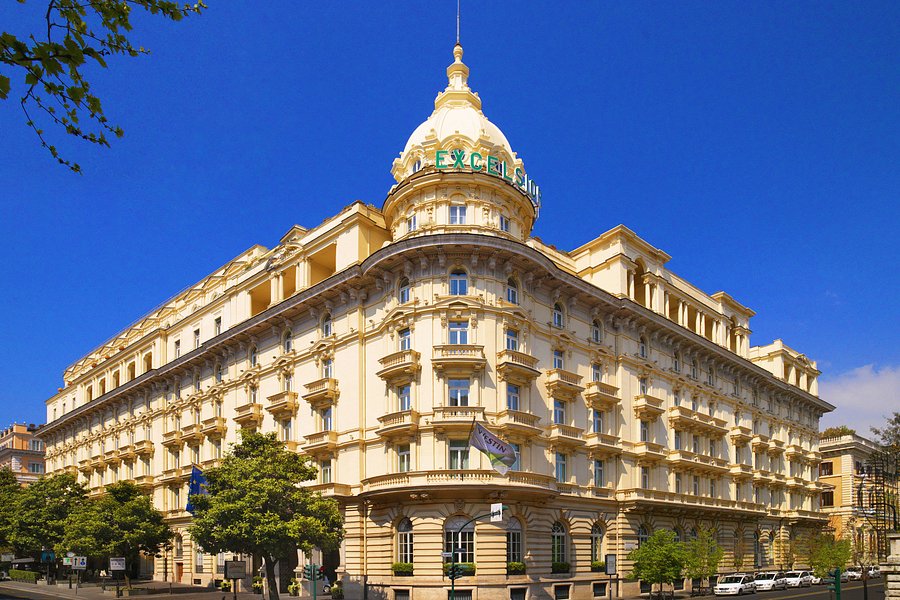 The Westin Excelsior is not only a luxurious hotel but also a historic landmark, providing a real "Roman Emperor" experience. The Westin Excelsior has become an icon of Italian opulence, with Empire-style furniture, indoor swimming pools modelled after Pompeian baths, and bohemian chandeliers. The lounge bar is also known for its Café Doney, which features opera singers as entertainment during Sunday brunch.
7. The Palms, Las Vegas
The Palms, located on the Las Vegas Strip, provides unsurpassed service and prides itself on being "different in style." The Palms, one of Las Vegas' most ambitious projects, completed a $690 million redesign to turn it into one of the world's most coveted resort resorts. The lobby features Andy Warhol and Jean-Michel Basquiat artwork, as well as a $3 million scotch inventory, a rooftop lounge, and Michelin-starred restaurants.